Et par ordentlige snowboard goggles, også kaldet snowboard briller, er alfa og omega, for at man får nogle gode dage i sneen. Her kan du læse en guide der gør dig i stand til at vælge de helt rigtige af slagsen. Gider du ikke læse så meget, har vi lavet et resume af guiden i næste afsnit. Vi har desuden samlet de butikker, flest danske, som der fører et godt udvalg, til fine priser – og som vi selv kan stå indenfor. Enjoy!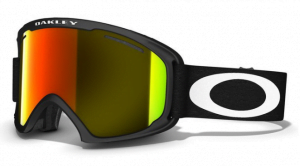 Lynguide til valg af de rigtige snowboard goggles
Når man skal vælge sig et par snowboard briller kan man hurtigt blive forvirret fordi der er så mange forskellige muligheder. Det behøves dog ikke være så svært. Det første du skal kigge efter er farven på linsen, som afgør hvilke vejrforhold den er lavet til. Her findes mulighederne solskin, overskyet og all-round. For de fleste snowboardere vil det give bedst mening at gå efter en all-round linse.
Farven på linsen
Farverne man skal gå efter er blå, rosa, orange, gul og røg. Der udover skal man helst gå efter et par briller der har dobbeltlinse og som derfor ikke dugger til. Det sidste man skal være OBS på er størrelsen. De fleste kan godt lide at køre med store modeller der er oversized, fordi det ser federe ud, men det er selvfølgelig individuelt.
Kvalitet koster altså …lidt
Ift. prisen får man lidt hvad man betaler for, men man behøves altså ikke give over flere tusinde kroner for et ordentligt par – for omkring 1000 kr., kan man sagtens finde nogle man bliver glade for og som holder en masse sæsoner. Har man pengene, giver det også rigtig god mening at smide lidt ekstra også få nogle rigtig gode og fede nogle.
Butikker der sælger snowboard goggles – Som vi kan stå inde for
Klik på butikkens logo for at gå til deres udvalg af snowboard briller. Alle butikkerne er nogle vi selv handler i og kan stå indenfor. Her får man kvalitetsudstyr til en fair pris.
Dybdegående guide til valg af snowboard goggles / briller
Gode snowboard goggles er vigtige for at man får de bedste dage på pisterne. Snowboard goggles, som nogle kalder snowboard briller, kommer i mange forskellige farver, størrelser, mønstre og modeller og der findes over 1000 forskellige ude på markedet – derfor kan man nemt blive lidt fortabt i det kæmpe udvalg. Men faktisk er det ikke så svært og avanceret, hvis bare man ved hvad man skal kigge efter og dét gør du lige om lidt.
Linsen er det vigtigste
Det første man skal kigge på er linsen på gogglense – hvad farve den har. Den kan være alt fra blå, til sort, til rød og til gul osv. Farven på linsen afgør hvilke vejrforhold det enkelte par snowboard goggles er optimeret til. Hovedsageligt deler man vejrforholdende op i 3 kategorier; solskin, sne vejr og "all-round".
Det letteste og mest brugte er en all-round linse, som virker godt når det er solskinsvejr, når det er overskyet og når det er snevejr – under alle vejrforhold. Hvis man vælger denne form for linse slipper man for at skulle have en ekstra linse med og skifte den, hvis solen pludselig begynder at skinne kraftigt, efter det lige har været dårligt vejr.
Linsefarven på snowboard goggles
Linsefarven på all-round goggles er som regelt blå, rosa, orange, gul og røg.
Linsefarven på snevejrsgoggles er som regel meget lys, herunder lyseblå, gul eller helt gennemsigtig.
Linsefarven på solskins-goggles er som regel mørk; sort, mørkeblå, mørkegrå og/eller med spejlfunktion.
Visual Light Transmission
Det er altså et rigtig godt udgangspunkt at gå efter linsefarven, når du skal købe de rigtige goggles til snowboard-turen. Griber man det lidt mere teknisk og nørdet an kan man kigge efter Rate of Transmission eller Visual Light Transmission – det er to navne for samme faktor, der bruges til at måle en linses evne til at lade lyset strømme igennem. Denne faktor angives i tal og jo lavere dette tal er, jo mindre lys lader linsen komme igennem.
Tallet betyder alt
Et lavt tal betyder altså at linsen er mørk og beskytter øjnene mod det skarpe lys fra solen – og dermed er sådanne goggles bedst i høj solskin. Et højt tal betyder derimod at disse goggles er bedst til snevejr/dårligt vejr. Er man derimod op udkig efter en all-round linse, skal man have et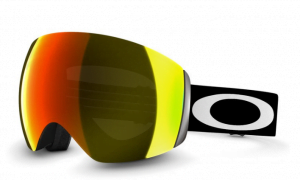 tal som ligger midt i mellem – omkring 45 %. Dette vil eksempelvis være angivet som: "Visual Light Transmission 45."
Alle som er engagerede i snowboarding skal naturligvis sørge for at få fat I et par gode briller, før de tørner ud på alverdens pister, og specielt hvis de skal ud på de mere avancerede ruter, som kan være farlige. At køre på snowboard kræver, at man kan se, hvor man kører, og det er væsentligt nemmere med høj-kvalitets goggles, specialdesignet til sneen. Uden dem er det næsten umuligt at se og køre.
Beskytter også mod solens stråler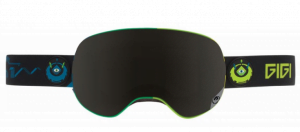 Brillerne til snowboard beskytter også øjnene fra de skadelige stråler fra solen, som enten kommer direkte eller bliver reflekteret i sneen. Sne og vind bliver også blokeret og det gør det sikrere at stå når det går stærkt.
At kunne se ordentligt til siderne er også vigtigt. Ordentlige snowboard-briller giver et bedre perifersyn, og eftersom snowboarding handler om at stå sidelæns, er perifersynet meget vigtigt, for at kunne orientere sig.
Størrelsen skal der også være styr på
Det er desuden vigtigt at man vælger den rigtige størrelse. Kun på denne måde kan man udnytte brillernes effektive udsyn og funktionalitet fuldt ud. Brillerne skal være proportionelle med ens ansigt så de passer til formen og kan lukke til og beskytte mod vind, vejr og diverse. Der må ikke være nogle huller, så der kan komme luft ind udefra.
Skal passe med hjelmen
Hvis du har en hjelm på, er det vigtigt at brillerne også passer godt sammen med hjelmen. Det er derfor også en god ide at overveje at vælge et brand, som producerer briller der er bygget til at passe til hjelme. Disse briller kommer ofte med længere "snor", så de også kan nå rundt om hjelmen. For er gøre det endnu nemmere, er der også en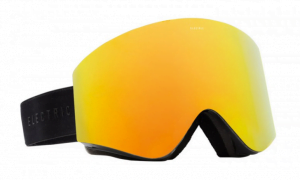 måde at sætte dem fast til hjelmen, så de ikke skøjter rundt under turen.
Dug er no go
Dug på indersiden af brillerne er en af de mange fare i snowboarding, og det kan blive afhjulpet med et par gode goggles med dobbeltlinse. Denne type kan blive sammenlignet med et vindue med dobbeltrude i. Der er lidt luft imellem hver linse, som gør at der ikke opstår dug. Det er også bedre, hvis rammen rundt om brillen har et par skumdækkede huller, hvilket giver et bedre flow af luft.
Butikker der sælger snowboard goggles – Som vi kan stå inde for
Klik på butikkens logo for at gå til deres udvalg af snowboard briller. Alle butikkerne er nogle vi selv handler i og kan stå indenfor. Her får man kvalitetsudstyr til en fair pris.