Hvis du vil passe ordentligt på dit board og øvrige gear, er en snowboard taske en essentiel del af dit udstyr. Et af de største problemer, når man rejser med snowboard-udstyr, er ordentlig beskyttelse, som en (ordentlig) snowboard taske tager sig af. En ordentlig polstret taske er nødvendig for at sikre, at dit gear ikke går i stykker.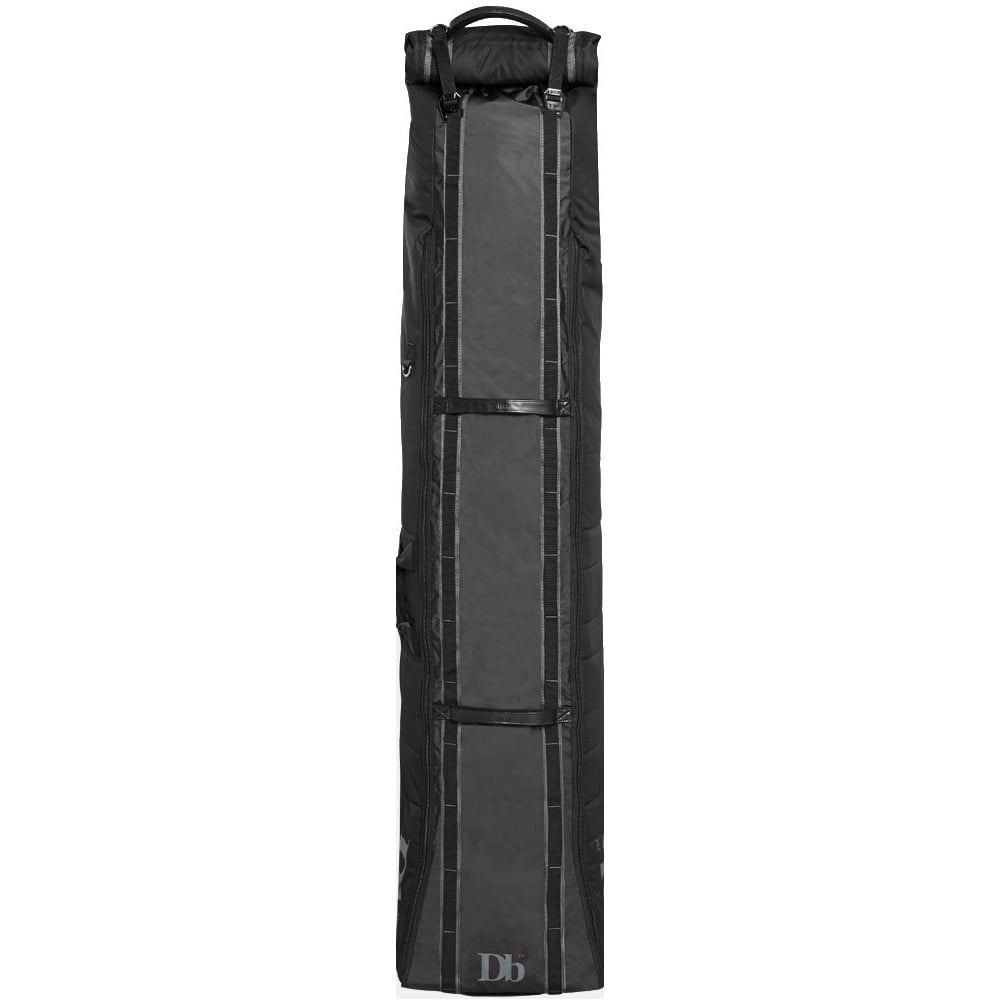 Hvis du kigger efter en taske til at rejse til og fra dine lokale pister, er det ikke nødvendigt at bruge mange penge på beskyttelse, men når du rejser længere, som danskere normalt gør, bør du have en ordentlig taske.
Forskellige typer af snowboard tasker
Snowboardtasker kommer I 3 forskellige variationer:
Sleeve – Et sleeve er en af de mest basale tasker. Sleeve-taskerne er minimalistiske og giver ikke nogen polstring. De er klart bedst til dem, som kører til deres nærmeste destinationer, eftersom polstring ikke er nødvendigt for denne type rejse. Sleeve's er også den billigste løsning, men husk at de fleste kun passer til ét snowboard.
Polstret (uden hjul) – Polstrede snowboard tasker uden hjul er en af de mest populære typer blandt rejsene boardere. De polstrede tasker giver forskellige niveauer af polstring fra fuldstændig polstring til begrænset polstring i bunden. Polstrede snowboard tasker kommer i enkelt modeller eller andre, som kan have mere end en.
Polstrede tasker er anbefalet, hvis man rejser i luften eller med bus, hvor man ikke kan beskytte dem fra andre personers bagage og så videre. Ulempen er, at de kan være ret tunge, alt efter hvordan du pakker dem på grund af mangel på hjul, og du skal bære vægten på skuldrene.
Polstret (med hjul) – snowboard tasker med hjul er perfekte for dem, som rejser meget og har flere boards med sig. De fleste af denne type tasker er fuldstændigt polstrede og har plads til flere boards. Enkelte vil endda have en plads til dine støvler inde i tasker. Postrede tasker med hjul giver over meget plads til at pakke, så man kan have plads til al ens snowboard gear i den.
Det store problem er, at den er tung og stor, så de er ret upraktiske at have med på bjerget, og man kommer nemt til at overstige flyselskabernes vægtgrænse. Fordelen er selvfølgelig, at der er hjul, så den ikke skal bæres.
Butikker der sælger snowboard tasker – som vi kan stå inde for
Klik på butikkens logo for at gå til deres udvalg af snowboard tasker. Alle butikkerne sælger kvalitetsprodukter til rigtige fine priser.
Snowboard taskens konstruktion
Snowboardtasker findes i en lang række forskellige variationer af konstruktioner. Der er dog ingen grund til at bruge alt for meget energi på dette, da de fleste tasker er lavet i et holdbart materiale som 600D nylon. En tommelfingerregel er, at et højere nummer før "D" betyder, at tasker er mere holdbar. Nogle versioner har ikke dette tal, fordi de ikke er lavet af materialer som nylon, men de er stadig lavet af stærke materialer. Snowboardtasker er ikke som skoletasker. De er bygget til at kunne holde til noget.
Forskellige funktioner
Indvendige gear stropper: Enkelte polstrede tasker uden hjul og næsten alle polstrede tasker med hjul har indvendige stropper til gearet. De er normalt i nylon, og de låser dit gear i position, så de ikke rumsterer rundt i tasken.
Udvendige kompressionsstropper: enkelte snowboardtasker, specielt de polstrede med hjul, har udvendige stropper i nylon. Disse stropper findes i begge ender af taskerne og kan bruges til at holde ekstra godt på tingene indeni.
Polstrede stropper: Polstrede stropper er normale på polstrede snowboardtasker, men er ret sjældne på ærmer. Polstrede stropper giver mere komfort, når man bærer de tunge tasker på skulderen. Polstrede håndstropper er gode til de gange, man skal bære tasken.
Lommer: Jo flere jo bedre siger vi. Flere lommer betyder mere plads til at have alle dine ting. Lommer til sokker, briller, lag, handsker, og alt det du har brug for.
Det var så det, lidt info på snowboard tasker. Forhåbentlig har vi gjort din beslutning en anelse nemmere for dig.
Konklusion
En snowboardtaske er en smart måde at beskytte dit værdifulde board samt dens bindinger og alt det andet udstyr, når du rejser. En polstret taske med stærke hjul er et godt køb til dem, som rejser langt til vinterdestinationerne.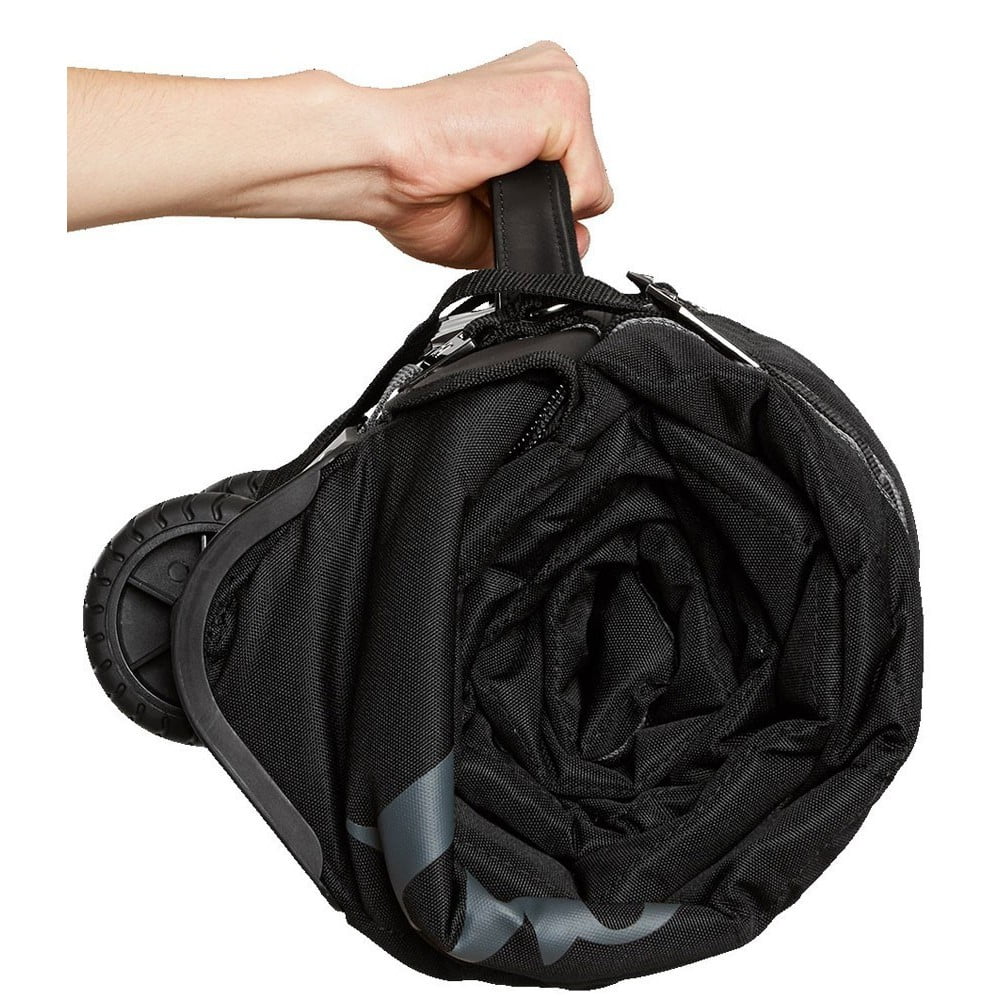 Disse polstrede tasker sørger for, at dine boards holdes sikre og fri fra skrammer og ridser, som ellers kan komme når man rejser. En taske lavet af holdbare og vandtætte materialer med komfortable polstrede håndtag og en lang lynlås giver en masse nødvendige funktioner.
Når man søger efter en ny snowboardtaske, bør man kigge i ordentligt forretninger, der sælger andet snowboard/ski-udstyr. De normale sportskæder som Sportmaster og lign. kan selvfølgelig også godt gå an, men de har oftest et utrolig småt udvalg og langt fra de bedste tasker.
Butikker vi kan stå inde for
Klik på butikkens logo for at gå til deres udvalg af snowboard tasker. Alle butikkerne sælger kvalitetsprodukter til rigtige fine priser.