Det sker tit at snowboard støvler bliver lidt undervurderet af folk, som er nye i snowboard-verdenen. Snowboard støvler er på mange måder lige så vigtige som selve snowboardet. Det er utrolig vigtigt at de er behagelige at have på og at de passer til ens niveau og kørestil, ligesom der er et par andre faktorer der spiller ind, når man skal vælge rigtigt.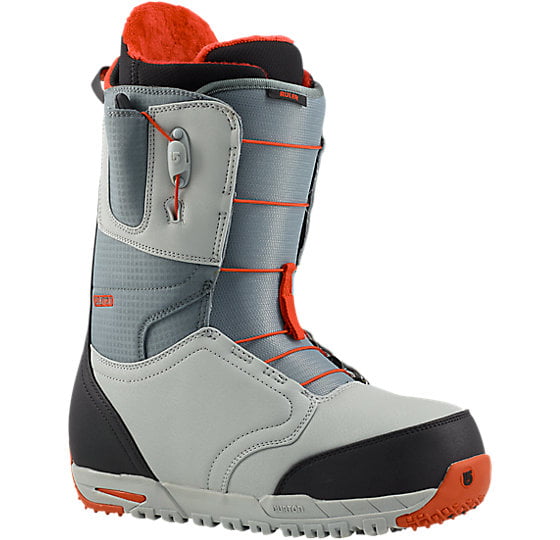 Vælg nemt de helt rigtige
For dem der ikke er eksperter på området er det ikke altid helt nemt at vælge de helt rigtige – derfor har vi udformet en guide, der hjælper dig til at vælge de helt rigtige støvler. På denne side finder du en lang og grundig guide, der tager dig igennem alt der er at vide om snowboard støvler, samt en kortere og mere komprimeret guide, hvis du ikke har lyst til at læse den lange udgave.
Nem guide til at vælge de rigtige snowboard støvler
Er ens niveau på snowboard nybegynder, eller let øvet, vil snowboard støvler der er bløde, være det bedste valg. Har man derimod mange års erfaring med snowboard, vil støvler der er hårde, som oftest være at foretrække.
Hellere lidt for store, end lidt for små
Udover hårdheden på snowboard støvlerne er det selvfølgelig vigtigt at man finder lige præcis den størrelse og pasform, der passer til ens egne fødder – sådan at de mange timer på pisterne ikke giver gnavesår, vabler eller ømme fødder. Er man i tvivl om to størrelser, anbefales det at tage den store af størrelserne, da skoene absolut ikke må være for små, for stramme eller gnave.
Kvaliteten skal være i orden – kan godt fås til en billig pris
Yderligere er det vigtigt at der ikke bliver gået for meget på kompromis med kvaliteten, da det er utrolig vigtigt at dine nye støvler holder dine fødder tørre og godt tilpas – hele dagen, alle de timer du bruger på pisterne. Selvfølgelig behøves man ikke som nybegynder eller let-øvet, at gå ud og købe de dyreste snowboard støvler, fra de dyreste mærker – men det er stadig vigtigt at man køber sig nogle af ordentlig kvalitet. Tit kan man også være heldig at finde et godt tilbud, på sidste års model, og dermed lave en rigtig god handel.
Butikker der sælger snowboard støvler – som vi kan stå inde for
Klik på butikkens logo for at gå direkte til deres udvalg af støvler. Alle butikkerne er nogle vi selv handler i og kan stå indenfor. Her får man kvalitetsudstyr til en fair pris.
Grundig guide til valg af snowboard støvler
Snowboarding kan være en magisk oplevelse, og når du virkelig føler at du i harmoni med dit bræt, sneen og alle elementerne, kan det give sand euforisk følelse. Andre gange gør dine fødder ondt, og det eneste du egentlig vil, er at slå dig ned i hytten og få dine støvler af. Som du nok ved, handler snowboarding om at være på bjerget, så du bør være helt sikker på, at de støvler, du køber, er både komfortable og funktionelle, så du kan køre bekymringsfrit hele dagen.
Der er flere ting du skal overveje, når du vælger de "sne sko", du skal bruge mange timer med i sneen, de næste par år. I guiden her tager vi dig gennem hvert skridt af processen, så du kan købe, fyldt op med al den information og selvsikkerhed, du har brug for.
Hårde eller bløde snowboard støvler?
Bløde støvler giver dig fleksibilitet, komfort og støtte, som der er brug for i freeriding eller freestyle snowboarding og er rigtig gode til dig der ikke har den store erfaring på pisterne. De passer med highback eller rear entry snowboard bindinger, og så giver disse støvler dig en stor bevægelsesfrihed i alle retninger.
Den indre og ydre del
Støvler til snowboard består af to dele. Det bløde indre og den hårde ydre skal. Det bløde indre er der for at du får følelsen af at dine fødder sidder godt fast og at støvlen har en god pasform, ligesom denne del også holde dine fødder varme og tørre. Ofte har denne del (altså den indre) sit eget snøre-system, som lader dig tilpasse den del af støvlen separat. Den ydre støvle har en stærk øvre sektion, som hjælper anklens bevægelse, og snøringen hjælper her med at gøre den tæt og tilpasse dit greb.
Rigtig mange muligheder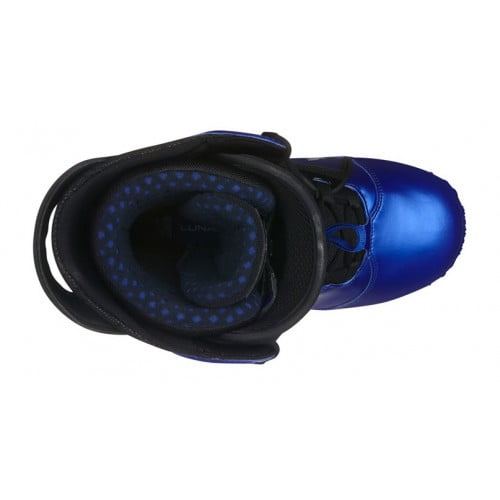 Der er en lang række forskellige muligheder når det kommer til snowboard støvler og et rigtig stort udvalg at vælge af, samt mange forskellige features på de enkelte støvler, som gør at man kan "designe" støvlen til at passe til præcis sine egne behov. Hvis du er til park, bør du kigge efter en blødere støvle, er du derimod mere til freeriding, bør du gå efter en lidt hårdere støvle.
Brug lidt tid på at finde de rigtige støvler
Du er stort set garanteret at finde en støvle, som passer netop din stil – du har i hvertfald muligheden med det store udvalg. Men tag dig tiden til at overvej alle dine muligheder, så du kan finde de bedste til dig; det vil give en verden til forandring, når du rammer pisterne.
Støvler der matcher din stil
Freeride
Du kan lide stejle bakker, dyb sne og vil gerne være off-pist. Hvis freeriding er din stil, bør du helt sikkert vælge en støvle med en stiv fleksibilitet, så du kan kontrollere dine vendinger, men også med en blød øvre del, så du kan beskytte dine skinneben mod de lange, hårde skift på tå- og hælsiden.
Freestyle
Du er mest til pipe og park, hvor du elsker at snurre og dreje, og du ved, at borde ikke kun er noget man spiser ved. Folk som kører i parker og pipes skal have den ypperste kontrol, uden en masse ekstra vægt. Se derfor efter en støvle, som er let med en rimelig stiv flex foran. Du skal også tænke over, at fordi disse typer af støvler er blandt de bedste på markedet, kommer du nok til at bruge lidt ekstra på dem.
All Mountain
Du er lidt til det hele og det bedste bud er nok at vælge en støvle med specifikationer, som passer godt til det terræn du mest har tænkt dig at køre i. Det er en god ide at se efter en støvle, som er designet til pisterne, men med enkelte funktioner, der gør dem gode til at skifte mellem terræn. Et par støvler med mellemhård flex vil være et godt valg her.
Sådan finder du den bedste pasform
Nu har du indskærpet dit valg og er klar til at vælge størrelse. Støvler til snowboard er, som udgangspunkt, bygget til at matche den samme størrelse, som du normalt bruger i sko, men du kan ikke være sikker på, at det er tilfældet hver gang. Ligesom du ikke kan være sikker på at fordi du bruger str. 43 i Nike, så bruger du det også i Adidas og Vans. Her er tre skridt, som du altid bør gennemgå for at sikre, at du får den perfekte pasform og følelse til og fra din støvle.
1. Sokker
Hvis du prøver dine nye støvler I butikken, bør du tage dine ski- eller "snowboardsokker" med. Sokker der er lavet til formålet dit bedste bud på at holde dine fødder tørre, varme og tilpas i dine støvler. Denne type sokker har fugtighedstransporterende egenskaber og er specielt designet til at undgå slid og irritationer, mens du står.
Du bør ikke bruge sokker, som er 100 % bomuld, da disse vil tilbageholde fugt. Du bør også være sikker på at dine sokker passer godt uden rynker eller løst stof, som kan give vabler. Egentlig er det ikke så svært; køb nogle ordentlige sokker. Hellere bruge penge på 2 par gode, kvalitets skisokker, også bruge dem nogle dage, end at købe 6 par billige sokker og skifte hver dag.
2. Tå og hæl
Når du står i din normale køreposition (fødderne en skuldervidde fra hinanden, knæene bøjede, ryggen ret), bør du lige netop kunne røre spidsen af støvlen med din storetå. Hvis du på nogen måde føler at tæerne bliver pressede, så TAG STØVLERNE AF. Så passer de ikke. Prøv i stedet en større størrelse (eller en halv størrelse større, hvis det er muligt). Tilbage i din kørestilling og tjek for hæl-løft.
Gør dit bedste for at holde hælen i jorden, læn dig forlæns og vurder, hvor meget din hæl bevæger sig fra bunden af støvlen. Det er forventet, at man har et lille løft, men for meget bevægelse kan være et tegn på, at man bør prøve nogle andre muligheder. Mange støvler kommer med en forring som modvirker hælløft, med en justerbar hælform eller en form som kan tilpasses med varme, så man kan tilpasse sin pasform til foden. Hælløft kan være et problem når man laver skarpe vendinger, så undgå dette irritationsmoment, ved at få en støvle der passer; næsten som hånd i handske.
3. Flex
Hvis du er til freestyle, skal du bruge en støvle med en god mængde fleksibilitet (flex). For at lave små justeringer, jibbing og alt det, man ellers gør i parken, er fleksibiliteten vigtigt for at få en god bævegelsesfrihed i anklen. Prøv derfor et par forskellige freestyle-specifikke støvler og vurder deres fleksibilitet og komfort, så du er sikker på, at du kan bukke dine ben foran ud at miste den nødvendige stabilitet og kontrol, som du har brug for, i eksempelvis hoppet.
Hvis du er en freerider, har du brug for meget stivhed gennem anklen, så du kan kontrollere din carving og dine stop. Stabilitet er nødvendigt, men en lille smule fleksibilitet vil holde dig komfortabel, så gå efter en støvle med "glad" medium flex – alt efter dine personlige præferencer.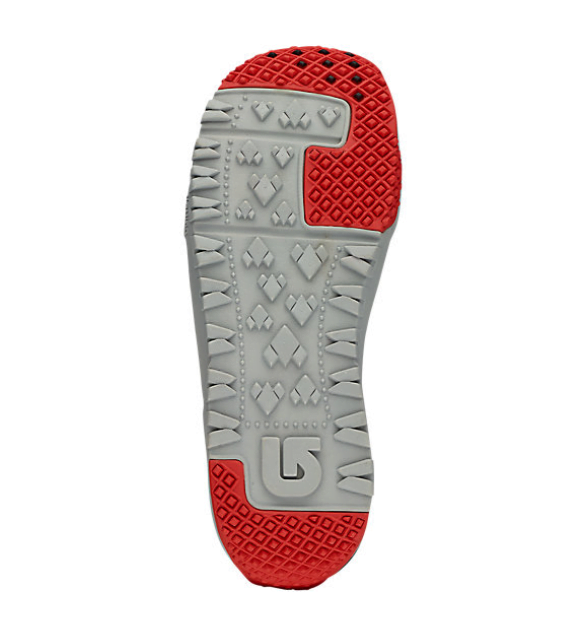 Opbevaring af snowboard støvler
Du kommer til at skulle bruge lidt penge på et par gode støvler, så hvorfor ikke også tage sig godt af dem, så de holder længere? Når du opbevarer dine støvler, skal du være sikker på, at de er tørre til at starte med – mug lugter og er ulækkert, og kan i sidste ende ødelægge sine støvler. Derefter skal du vælge et sted, der er varmt nok til at opbevare dem, men ikke for varmt eller fugtigt, og helt bestemt ikke for koldt. Følg disse simple regler, og næsten gang du er klar til at tage afsted med boardet, kan du tage nogle helt friske og sprøde støvler på, og din fødder vil takke dig for det.
Konklusion
Husk at når du vælger snowboard støvler (eller andet udstyr) er det en proces, og det er ok at være omhyggelig. Du vil hurtigt finde ud af, at det er tiden værd, når du står på bjerget og kan mærke, at du har sammensat det perfekte udstyr, med det perfekte board, så du bare kan nyde det fuldt ud.
Butikker der sælger snowboard støvler – som vi kan stå inde for
Klik på butikkens logo for at gå direkte til deres udvalg af støvler. Alle butikkerne er nogle vi selv handler i og kan stå indenfor. Her får man kvalitetsudstyr til en fair pris.