Alle snowboardere kan fortælle dig at snowboard handsker er noget af det vigtigste udstyr der findes, da en af de første ting, som normalt bliver kolde, når du er ude og stå, er dine hænder og fingre. At vælge det rigtige par snowboard handsker eller vanter til dine eventyr på pisterne, er utroligt vigtigt, for både varme og sikkerhed.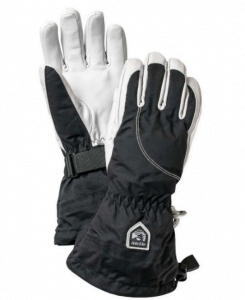 Selvom det ikke virker som den største videnskab at købe sig nogle handske r, så er der et par ting, som du bør vide og overveje, før du køber. Derfor har vi lavet denne guide dig hjælper dig. Gider du ikke læse en helt masse har vi nedenfor lavet en lynguide, som giver dig det vigtigste info. Vil derimod gå i dybden scroller du bare lidt længere ned, også kan du læse en dybdegående guide.
Vælg de helt rigtige snowboard handsker – lynguide
Det vigtigste du er opmærksom på, er at du vælger nogle vanter der er lavet til snowboard og ikke bare almindelig handsker, eller ski handsker. På snowboard er man meget mere i kontakt med sneen og derfor skal du have nogle vanter der kan holde dig tør – trods kontakten med sneen. Så 1) er at få efter nogle decidere snowboard handsker.
Vælger du nogle deciderede snowboard handsker burde du være godt på vej, dog kan det godt betale sig at kigge efter at vanterne er decideret vandtætte, ligesom de skal passe i størrelsen – det er vigtigt at der er lidt luft fra dine fingerspidser til selve vanterne mødes, men kun lidt, er der for meget får du kolde fingre.
Til sidst skal du overveje om du vil have lange eller korte vanter. Lange er som regel anbefalingen da disse vil holde dig tør, hvor korte er lavet til parken. Følger du ovenstående skal du nok få valgt det rigtige par.
Butikker der sælger kvalitets handsker til fair priser – som vi kan stå inde for
Klik på butikkens logo for at gå til deres handske-udvalg. Alle butikkerne er nogle vi selv handler i og kan stå indenfor.
Grundig guide til valg af handsker
Vandtæthed og åndbarhed
Efter flere timers kørsel på pisterne og bakkerne, er det meget almindeligt at man "bukker under" for de kolde temperature og barske vejrforhold. Det betyder at vandtæthed og åndbarhed bliver to af de vigtigste faktorer, du skal se efter i snowboard handsker. Først og fremmest er vandtætheden essentiel. Ikke kun til sne, men i de varmere omgivelser, hvor sneen smelter hurtigere er det også nødvendigt.
Når dine handsker bliver våde er det ovre. Dine hænder vil blive fugtige og dermed begynde at fryse hurtigere, sammen med det ukomfortable faktum, at dine handsker er tungere fra vandet. For at undgå dette er der mange gode materialer som bliver brugt i vanter, som eksempelvis Gore-tex, og mange mange andre. Så her er det bare at lade være med at tage de billigste der findes, men betale lidt mere, og kigge efter nogle snowboard handsker som er lavet til snowboarding.
Sammen med vandtætheden er åndbarhed en meget vigtig del af snowboard handskerne. Åndbarhed giver dig det nødvendige luft-flow, som lader sved og fugt forlade handsken, så dine hænder holdes tørre og komfortable, selv efter en lang dag. Mange vandtætte og åndbare handsker nu til dags, bruger de nyeste materialer, som står imod kulde og holder vinden ude samtidig.
Isolering
Forskellige type snowboardere har brug for forskellige typer isolering i handskerne, alt efter, hvilken type de er og hvilken type klima de vil køre i. Boardere som har for vane at fryse eller køre i meget kolde klimaer, har selvfølgelig brug for en tykkere isolering i handsken. Man skal dog huske at tykkere isolering ikke nødvendigvis er ensbetydende med at det bliver varmere. Mange syntetiske isoleringer er mere højteknologiske, og er specialvævet tættere for at gøre dem tyndere, men stadig varmere for at give mere bevægelsesfrihed. Disse snowboard handsker er naturligvis også dyrere, men hvis du ser på fordele og ulemper ved den ekstra varme og komfort, vil den ekstra udgift næsten altid være det værd.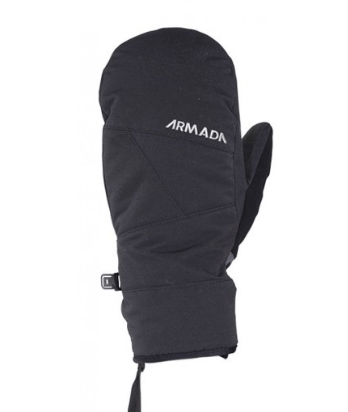 Foring
Foringen i en snowboard handske er et ekstra lag af materiale, som er indbygget i handsken og giver lidt mere komfort og øger varmen, mens den beskytter isoleringen. Denne foring plejer at være lavet af en af et par forskellige syntetiske materialer, som har fugtafvisende evner, så de hjælper med at holde dine hænder tørre. Nogle foringer er udtagelige, så man kan tørre dem, mens andre er indbygget i handsken.
Pasform
Pasformen er en vigtig del af overvejelsen når man køber et par handsker til sne og snowboard, for hvis pasformen ikke er god, vil handsken ikke give den nødvendige varme, og er handsken for stor, vil din krop bruge en masse unødvendig energi på at varme det tomme rum op, og det er selvfølgelig ikke hensigtsmæssigt. Handsker som er for små vil omvendt sætte begrænsninger for bevægelse og komfort, samtidig med at dine håndled vil være mere modtagelige overfor slag og skader.
De perfekt passende handsker vil have en lille bitte smule plads ude for enden af dine udstrakte fingre, så du lige kan nive lidt ind i materialet. Dette vil give dig den perfekte bevægelsesfrihed og luft inde i handsken, så du holder varmen i hænderne og fingrene.
Længde
Der er to hovedgrupper, når man vælger snowboard handsker, I hvert fald når det kommer til længden på dem; lang og kort. Længere handsker er lavet til at nå overkanten af jakkeærmet, så man er helt dækket. Kortere handsker er lavet til det modsatte, nemlig at gå under jakken.
Længere handsker giver normalt mere beskyttelse i dyb sne, mens kortere handsker giver bedre mobilitet omkring håndledet. Når man skal bestemme, hvilken type man skal bruge er det vigtigt, at man overvejer, hvilken type man er, og hvor man typisk står. Længere handsker vil helt sikkert være bedre, når man kører off-pist, mens de kortere modeller giver et bedre greb i parken.